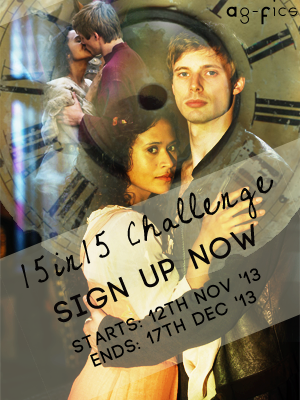 Sign-Up Period
STARTS: Now (12th Nov 2013)
ENDS: 17th November 2013 @ 11:59PM (Countdown Clock)
ag_fics is very happy to announce its first 15 fics in 15 days challenge at the community. The aim of the challenge is: writers must write 15 fics based on different themes in 15 days. Once the 15 days are over, voting will begin where the winners will be decided and revealed.

Want to find out more, then click here!

We hope to see you there!